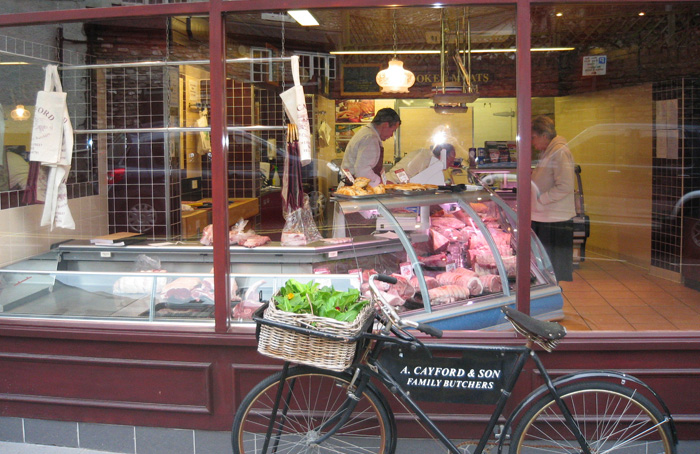 History of Cayford Butchers
Cayford Butchers are located at 24 Catherine Street, Frome Somerset and the premises where they are located was built as a butcher's shop in 1904 and has remained as a butcher's shop since that date. The business and premises were originally owned and run by the Lewis family.
Mr. James Cayford served in the Royal engineers during the Second World War and after disembarkation he was employed and trained as a butcher by the Lewis Family. He later became the shop manager and due to Mr. Lewis's eventual poor health he was given the opportunity to purchase the business in 1959.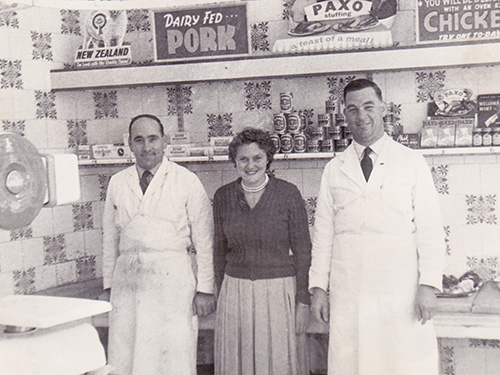 Under his ownership and with the help of his wife and his brother the business grew, he took great pride in the cattle he purchased from local farmers a practise still maintained by the business to the present day.
James was often seen judging at the local fatstock show and his wife Isabelle is still remembered by some of the older customers for her soft spoken scottish accent and exceptionally kind and helpful personality.
| | | |
| --- | --- | --- |
| James Cayford judging cattle at fatstock show | Alistair with Father James | Adrian Cayford |
Alistair joined father in the business on leaving school in 1961 and Adrian following in the family tradition joined in 1988. For a few years all three generations worked successfully together increasing the reputation for personal service and quality.
In 2004 the shop underwent a total refurbishment and renovation, making it more appealing to a younger generation and much more hygienic. The business now employs two full time butchers and three part time staff. Adrian holds a level 2 hygiene certificate and all staff have level 1. This contributes to the five star rating held at the present time.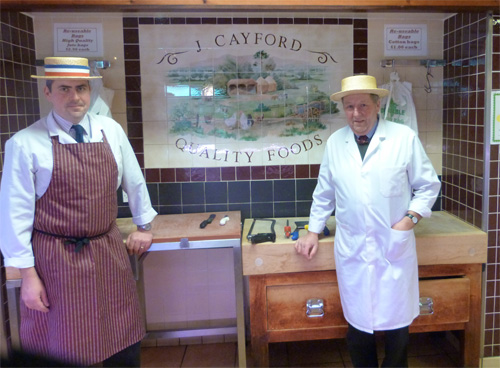 Alistair and Adrian maintaining the family traditions.